Advocate Tapas Bhardwaj
By Advocate Tapas Bhardwaj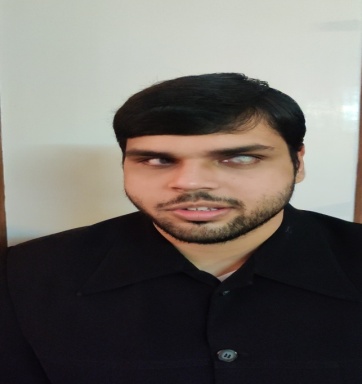 About the Author
Advocate Tapas Bhardwaj is currently pursuing his masters in Law from Amity University, Uttarpradesh. He is an editor of Jurisperitus law Journal, and a correspondent of AB EDUNEWS. He is a Trusty and Head inclusivity at the Raindrops Foundation. He has worked with the Vidhi Centre for Legal Policy in the area of inclusive education.
Legal Empowerment: A vehicle for change
Empowerment is about considering the needs of the people. It paves a way for making choices with regards to exercise of one's right. The term legal empowerment was first coined in an Asia Foundation Report
[1]
. It talks about how the law can best serve the poor and other disadvantaged population. Legal empowerment can be exercised at both the individual and the group level. If one tries to ponder upon the development of one's life, the application of law cannot be denied at any stage of life. Parents learn how they can register the births of their children. They further utilize the law in ensuring the access the education for them. Women can use law to combat domestic violence which assists in ensuring their physical security and independence. The social worker can utilize the legal skills to create an environment in which the poor can access, afford and understand the law with ease. A farmer can gain greater control of their land which can increase their incomes. Market venders can negotiate their right to operate legally and free of harassment, protecting of livelihood. As a legal practitioner, a person automatically gets involved in dispensation of legal services. Law thus imbibes under its garb the complexities and challenges of day today life and learning of the same can enhance ones potential to fight back in the society. Law strives to improve the critical thinking of an individual which leads to the inception of diverse thoughts. When we accommodate diverse opinions, we are empathetic. Empathy opens the doors for greater inclusion and we move towards the path of equality which is the ultimate aim of law
---

Mootting can be defined as an innovative activity in which fictional cases are argued in a mock Court. Participants of mootting are known as mooters. The team usually comprises of 3 students who are expected to prepare on behalf of both the sides-the prosecution as well as the defense. Out of a team of 3 students, 2 students acts as speakers, and one student acts as a researcher. The speakers are bestowed with a duty of presenting the oral arguments. The research is supposed to explore the various dimensions that are to be presented before the jury. The speakers acts the steering of the car and the speakers acts as a wheels of the car. In the preliminary rounds, the teams are supposed to present the memorial. Memorial is the written submission of the arguments before the jury. The memorials are assessed by the jury and based on the assessment the teams qualify for further rounds. Mooting assists students to develop skills in
1. Presentation of legal argument in a Court setting
2. Public Speaking and advocacy.
3. Team work
4. Assimilating facts into succinct points and arguments.
5. Legal Writing and Legal Research
6.
7. Critical Analysis
8. Organization
Students through this activity can build up their mooting skills from internal to international level. They are able to comprehend, communicate and constitute legal scenarios which provides them a better understanding of law at their time of studying as well as practicing the same. It enhances students employability skills by boosting their self-confidence, developing a professional networks and enhancing resumes. David Pope and Dan Hill calls mooting a fun. Yes it is a fun! When you join your law college, or have started your journey to become a lawyer mooting should be one of your destination where you stop, explore and enjoy the same.

What law has in store for you?

Law can be studied at 2 levels of education. The first level of law can be studied right after your 12th grade. It's a 5 year BALLB or BBA LLB integrated course.
Do we get 2 degrees for the same course?
No! you get only one degree. It specifies your course name as BALLB or BBALLB.
How is the division between the subjects done during the course?
For the first 3 years, you are supposed to study BA or BBA subjects. In your BA subjects, you study history, political science, sociology, economics. For BBALLB integrated course, you have to study accounting subjects related to business administration.
What about the law subjects? When do we study them?
You start studying the law subjects right from the first year. In your first year, you study subjects like legal English, legal method, law of contracts. Other subjects that you study in your 5 years includes constitutional law, Indian Penal Code, Civil Procedure Code, Criminal Procedure Code, family law, law of torts, taxation laws, law relating to information technologies, drafting pleading and many others. There are elective subjects as well. A student gets to choose from the variety of laws such as election law, Women law, banking and ensurance, competition laws etc.
Does the course vary between the Universities?
Yes, it does varies. There is a prescribed course for basic subjects such as constitution, Civil Procedure Code, Criminal Procedure Code, however the subjects may be tought to different students at different stages at various law schools. It may also happen that certain subjects are not toughtal together.
Does the process of assessment also aries in different law Schools?
Yes, the process of assessment also varies. However, the minimum criteria prescribed by the Bar Council of India needs to be fulfilled by all the Law Schools of law?
It is a 3 year course which is pursued after the graduation. We get the glimpses of basic subjects such as the constitution, Indian Penal Code, Criminal Procedure Code, Civil Procedure Code and many others.
What do we study at the post graduation level?

Opportunities after law

Law paves a way for multifarious activities for all. Each individual, depending upon the interest can opt for the option that one wants to go to. This article tries to provide you a glimpse of some.
Judiciary: You can enter into the judiciary at 2 levels, the lower judiciary and the Higher Judiciary. Each level of judiciary has a different set of examination. For lower judiciary, 28 states and 8 union territories conduct their own examination. You can appear in this examination right after completing your law. Law degree is essential for appearing in this examination. There are 3 levels of this examination, pre, mains and personal interview. After clearing your examination, you become a civil judge. In Delhi the same is known as Metropolitan Magistrate. In Haryana and Punjab, we call that person as Judicial Magistrate First Class. You can also enter into higher judicial services. In order to appear for the examination, you require 7 years of law practice and the age should be above 36 years. For appearing for Delhi Higher Judicial Services, the age bar does not exist.
Post of a litigator: You can become an assistant public prosecutor. He or She is also known s APO or assistant District attorney. APO appears in the Court of Metropolitan Magistrate or Judicial Magistrate First Class. We also have a public prosecutor. For becoming the one, you have to appear in the examination conducted by Union Public Service Commission. You require 7 years of law practice and 35 years of age. Both are mandatory requirements.
Start with your own practice: You can start to practice law at an individual level.
Law firms: You can associate yourself with a law firm. A law firm is an organization where a group of advocates work on specific or general issues and assists the individuals and corporate in resolving their disputes.
Legal process outsourcing: It is an emerging field. One can enter into this area and explore the various laws.
Academia: In order to enter this area, you also need to pursue a master's degree in Law. It is an eligibility criteria for National Eligibility Test. This test is conducted by national testing agency. It is a mandatory requirement for becoming a professor.
Public Sector Undertakings: You can become a legal advisor in PSUS. In order to become the same, you need to appear for the Common Law Admission Test at the post-graduation level. The PSUS ask for your CLAT Score.
Judge Advocate Entry: Maximum age to appear for this examination is 27 years. You can enter into various armed forces.
UPSC: You can prepare for Union Public Service Commission and choose law as one of the option.
Bank Jobs: You can enter into banking sectors as legal advisor. The criteria for the same depend from bank to bank. At the end, Law shows you the path. You have the liberty to choose where you want to travel. Enjoy that liberty and reach your destination.

Advocacy skills for the Trial

In today's highly competitive environment, a law school graduates require ample amount of reasons to distinct himself or herself in the legal community. Trial advocacy provides the required confidence and competence to step in a Court Room from the first day of the practice. Trial advocacy teaches the skills and ability to persuade essential to represent the client effectively. A trial answers the following questions. Who did what to whom? Why did they do it? What happened? Why it is unjust? In the law colleges, mock trial is a method through which these skills are imbibed in a law student. Some of the basic skills that a law student needs to keep in mind while he participates in a trial advocacy are
1) Try to keep yourself brief.
2) Emphasize the strengths of your case rather than weakness. Try to be positive.
3) Be clear about your requests from the jury. If you want the jury to give $2million to your client, you have to ask them for the same! If you want them to ignore the alibi testimony given by the defendant's brother, you have to be clear. You can't just say 'He's his brother.'
4) Keep your arguments simple. Concentrate on the important facts of the case.
5) Provide details. You have to make a distinction between simple and detailed. A detailed argument means being well-verse of the facts of your case.
6) Provide motives. Give appropriate reasons. For instance, someone has done something. Why? You have to emphasize on your reasoning.
7) Starting and ending of the case should be strong.
8) You can also use themes. Find themes that relates to various elements of your case. It can arouse natural sympathy for the client.
9) Present your arguments in a chronological order. It's hard for the jury to relate at times if the arguments are not in order.
Trial advocacy, can be one of your chosen co-curricular activity in a law school. Go and grab it!
Back to articles