Experience on Advanced Masters in Law in the field of International Human Rights and Humanitarian EUV Germany
By Advocate Nikita Kaushik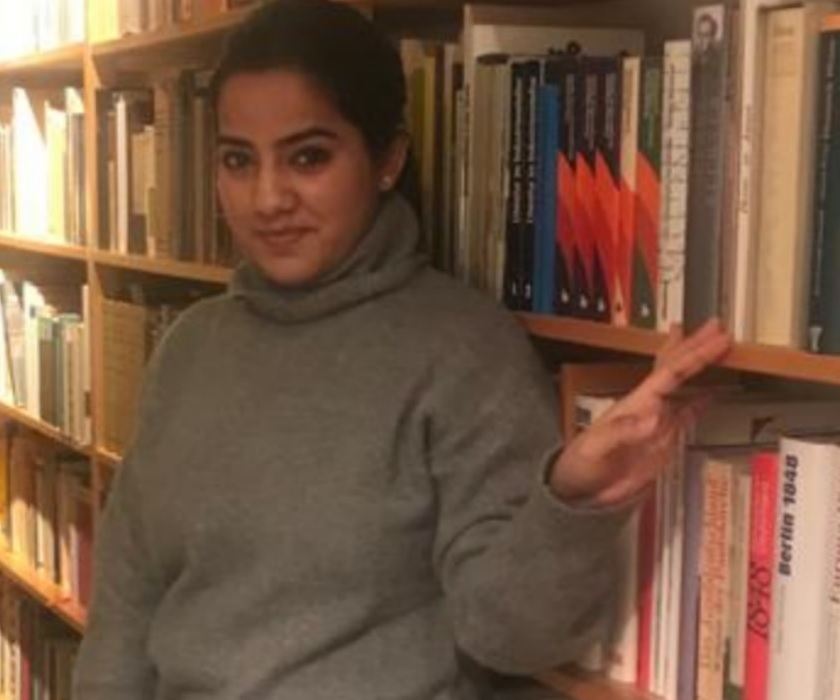 I completed my B.A.LL.B. (Hons.) from GGSIP University in the year 2018. Starting in the final year itself, I began applying for an LL.M. in the field of Human Rights from prominent Universities such as Leiden, QMUL, Edinburgh, Sciences Po and Georgetown and the like and even got admission in all of them, but for personal reasons chose to forego these prospectives. Alongside, I had applied for an advanced LL.M. in International Human Rights and Humanitarian Law from Europa Universität Viadrina, Germany, which I found to be a perfect mix of a rich teaching faculty, diverse student diaspora and economically prudent in terms of both education and living.

I started my LL.M. from EUV in November 2019. Tapped at 1.5 years, the masters degree extends to a 2 years with the mandatory provision of undergoing a 3 months internship in the field of human rights. The curriculum included a mix of written examinations including various essays followed by a 25 thousand words Thesis, leading to culmination of the masters program. Albeit the course is taught in English, living outside the University campus requires one to be softly acquainted with the German Language, which the University offers for a very minimal cost. Besides my LL.M., I studied German till B1 level.

The initial metamorphosis period seemed heavy and exhausting with having to adjust to an altogether different life, culture, language and food, however, all fell into place once life at university began. I was privileged to be taught by a blend of German and international faculty, such as (among others) German jurist Mr.Wolff Heintschel von Heinegg, who is among the top international lawyers in Germany and naval expert, and Mr. Bernard Dougherty, lecturer international humanitarian law represented by the German Red Cross. Every semester I used to have 4 to 5 written tests and 2 to 3 essays with a strict anti-plagiarism policy. The professors were very accommodating and available to answer any doubts even post classes via emails. The university library hosts almost all books to help assist the studies. Moreover, I also made use of the Humboldt University in Berlin (about 1.5 hours away from my city) to help research, study and write my essays. Though the University does not help actively with brining internship or job opportunities, my rigour to find and undergo an international internship led me to the doors of an international NGO, Americans for Democracy and Human Rights in Bahrain (ADHRB), for a period of 6 months starting in January' 2021 which was every bit of an enriching experience for me both as a human and an advocate of human rights. I am now transitioning towards the end of my masters program with the due date to begin my thesis coming next month.

In my experience, though the course began on a good track, the health risks and situation brought about by the global pandemic (covid-19) robbed me of the authentic masters program I was looking for. Nonetheless, the masters program is placed similar to the Geneva Institute of Human Rights and is every bit worth for the cost that it carries. To conclude, my experience of pursuing a foreign LL.M. was entirely enriching and blissful, despite the impediments posed by the covid-19 pandemic.

*This article may not be produced in total or part without the explicit permission of AB Tutorials/ or the author.
Back to articles